Search Engine Optimization (Organic)
Building a Website That is SEO and Viewer Friendly
BCS takes great care in preparing websites for organic Search Engine Optimization (SEO) while in the development stage. SEO is a necessary tool for all websites to be indexed, or found, by search engines such as Google, Bing, Yahoo, ASK.com and more.
We advise our clients about content development to ensure that keywords and keyword phrases are included. this is particularly important as you want to include words that you know the public will use to search for your business.


The key to content, or story, development is to write your business's story on your website for the potential user, or client. Google claims that it wants a clean and informative site designed for the viewers and it will rank your website lower if it is written or designed solely for the search engines.


Stuffing your site with keywords and phrases is a form of trickery and that will ultimately cause your site to be downgraded.


However, we pay close attention to adding the proper keywords and keyword phrases not only in the <head> tags of the site but also in the content of the website.


BCS develops specific Titles and descriptions for each page of your website that are rich with keywords and phrases that are specific to the page they represent.


All images contain descriptions in the <alt tags> so the images can not only be "read" by the search engines but also for those Web users who are sight impaired. When sightless Web users search the Internet they use a screen reader specifically made for the computer to use for websites.
Additional SEO Services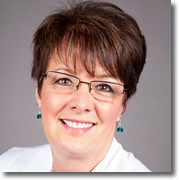 Aside from designing the website for the Search Engines, there are outside techniques that also add value to searches. The are listed below:
BCS will "verify" your domain with the top search engines.
BCS will submit all pertinent URLs and keywords to top search engines.
BCS builds an SEO site-map specific to your website and submits that to the top search engines. Every time your website is updated, BCS will update that site-map and resubmit them again to the top search engines.
BCS will provide their clients with a stats and analytics for their website. Client will receive a weekly report of their traffic, and will be provided with a personal login to get more detailed information about their weekly traffic.
Building an effective website is more than just throwing up a few pictures, some words and a catchy tag line. It is building a sales tool that will market your business around-the-clock and help to convert viewers into customers.
Contact Us for a Free Consultation
For more information about our SEO Services, please Contact Us via our Online forms section, email or by phone.
BCWD will help to Bring Your Business to Life!