The Process of an Effective Web Design
Website Market Research and Interview with You, the Small - Business Owner.
Prior to building your website, BCS will conduct a competitive comparison regarding your small business market and its competitors to other similar businesses on the web.
BCS analyzes other businesses on the Internet and then reviews their websites for features that may also help your business.
In addition, you may have ideas of your own to help creative your own unique site. This research helps clients get organized and also helps them understand what may or may not work for their own website development.
Research helps establish a budget.
A competitive comparison is also a great tool in getting ideas for website refreshment of updating with additional pages and content.
Client Conversation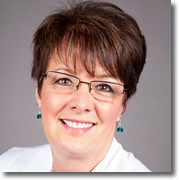 BCS will meet with a client over the phone or a face to face to have a conversation about his our her website. This conversation helps in ways such as:
Gaining familiarity and trust
Getting an understanding on how the client wants to present his or her business on the web.
Establishing a budget.
Obtaining important background about the client and their business's mission statement, which helps build content for the website.
Interviews usually last about an hour or so. A subsequent talk may be necessary to answer additional questions.
Core Services Provided by BCS
Free initial consultation
Domain Registration
Email Addresses
Hosting Service
Custom Designed Web Sites
Word Press Blogs
Face Book Pages
Organic SEO
Stat Counter and Analytics
Maintenance Packages
Contact Us for a Free Consultation
For more information about our Core Services and Market Research, please Contact Us via our Online forms section, email or by phone.
BCWD will help to Bring Your Business to Life!